Thank you for your generosity in giving to God's Kingdom. Together we can play a part in building the Church, reaching Singaporeans and the nations. Our prayer for you is that you are blessed so that you can be a blessing to others.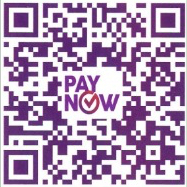 Step 1: Log in to your bank's existing internet banking or mobile banking app.
Step 2: At the PayNow transfer screen, scan the QR Code OR enter the recipient's mobile number, NRIC/FIN or UEN and the amount to be transferred.
Step 3: Verify that the recipient's name (as registered on PayNow) is correct before confirming the transfer.
For Bank Transfer
kindly deposit your offering to:
OCBC Account No. 7125 2102 0001 (Current)
银行转帐
华侨银行 (OCBC) 帐号: 7125 2102 0001 (往来户口)
For Cheques
kindly issue to
"New Life Community Church Limited"
For Cash Offerings
Kindly drop directly into offering bags during our services.